There are nearly 30.2 million small businesses in America, and a good proportion of those businesses are clinics. Clinics can be expensive to maintain, some savings can be made within your clinic if you find the right sources to rein in spending.
Just like any other business, medical clinics must watch out for their finances and identify where savings may lie. If you're an owner of a clinic and need to figure out how to save costs, here are some tips on how to do just that.
Reduce Printing Costs by Going Digital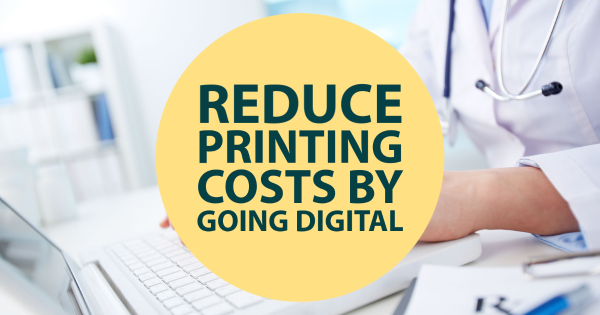 In the not-to-distant past, many medical clinics printed out test results and other documents that run a medical clinic.
Today, you should think about leaving the paper trail behind. While there is still a place for printed paper, you can save some major money on your costs by taking things digital. By going this route, you'll be able to save on printing costs and buying paper for the office. There are applications available for clinics to take their paperwork digitally, and you may need to have a small IT team to manage the IT network that will play host to your digital documentation. Another reason to take your documents digitally is that it will eliminate physical waste in your clinic.
Put in a Wellness Program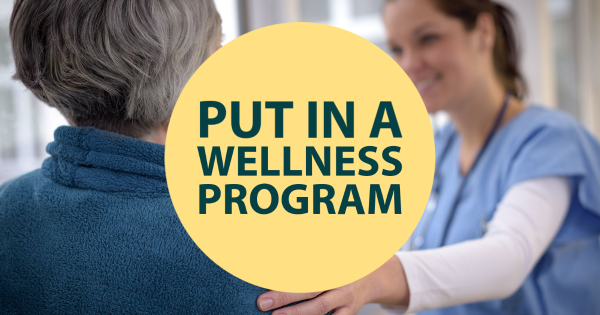 Especially in this day-and-age, the health and wellness of your staff are critical to keeping your office moving. If you have half of your staff out sick, that will certainly put a dent in productivity and caused lost hours, and increase costs due to health insurance premiums.
To keep costs down, and to keep your staff healthy, you should explore implementing a wellness program that will promote healthy living and will reduce sick time and insurance premium costs. Some of the ways you can implement this program are encouraging your staff to have meetings with nutritionists or by forming weight loss support groups.
There can be a ton of benefits to forming a wellness program and could put your clinic on the road to savings as well.
Cut Credit Card Processing Costs Down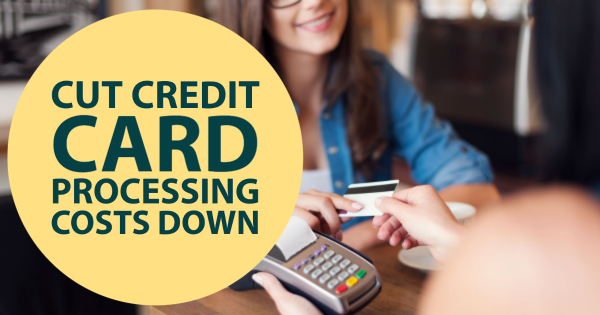 Many transactions in a medical clinic are handled through credit card processing, but the process that you may be using can take time and money.
According to Dr. Dina Strachan, M.D., you can keep credit card processing costs down by switching to money transfers that will deposit the funds directly into your account. She also says that doing this will maximize your team's skills, thus improving productivity.
Use an Energy-Efficient Sign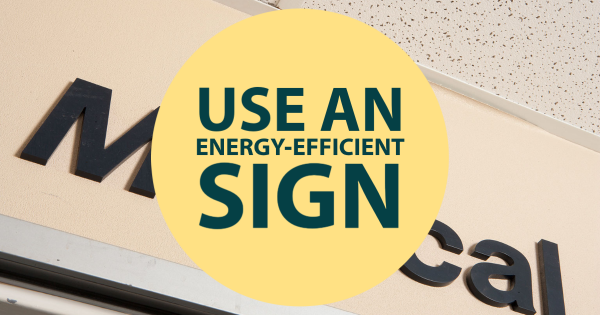 One big expense for medical clinics is energy costs. With medical machines and computer infrastructures taking up a lot of a client's power source, you don't want your signage to contribute to your high utility costs. That's why your clinic's signage should be energy-efficient to save money on costs and to reduce the carbon footprint of your clinic. Use energy-efficient bulbs or LED lighting to provide light to your sign and a low-cost, and watch your utility bill come down a tad.
Take Advantage of Email Marketing
One of the primary goals of a medical clinic is to market its business so that it can be visible to customers.
Many medical clinics across the country launch marketing campaigns and maintain a marketing budget to continue to keep the word out there about your office. While marketing campaigns and budgets are essential for your clinic, they can get a bit pricy, which is why you should find other, lower-cost means for the marketing arm of your clinic.
Consider email marketing instead of a mail campaign to advertise your clinic. It can cost money to reach out to previous clients through the mail, but the same things that you advertise in the mail campaign can easily be replicated in an email campaign. In it, you can advertise any deals or offers that your office is offering, and you can also use an email system to requests reviews from previous clients. For example, you run a clinic that provides dermatology services and you want to follow up with a client. An email marketing campaign can achieve this quicker than a mail campaign can.
Streamline Your Security System
In this day and age, it is very important to secure your information systems from a hack or any other cyber-attack or issue that may come about.
As much as it's important to secure your digital infrastructure, it's also important to make sure your physical campus is secure. If your clinic is in a not-so-safe area of the market, you may need to invest in a security officer to do parking lot security of your premises. Your commercial property is also important, and a security officer should ensure that your clinic is secure and that it makes your clients feel safe.
As mentioned earlier, your digital property should be secured as well. Have an IT professional on hand, or on stand-by to make your computer systems safe and secure from hacks and other potential data-damaging programs.
Maintain Your Appliances
The appliances that are used to power a medical clinic is the lifeblood of your office. Without it, you could be out of business.
With that in mind, you should make sure that your office appliances are well maintained so that it can continue to power your office. Specifically, make sure that your air conditioning and heating system is up today by calling a contractor to come out and do HVAC maintenance of your system so that any important medicines or any other product that depends on the office being a certain temperature won't go bad, which will save you a lot of money on clinic costs.
Recycle the Supplies You Have
A medical clinic can go through a lot of supplies in one day, and your clinic may be the same. By going through supplies, however, you could incur a lot of expenses that you will want to bring down and back under budget. For this purpose, you may want to consider recycling your supplies so that you can reign in costs. For instance, when you're renovating your clinic, consider using an industrial supplier that uses recycled materials such as metals and concrete.
Install Solar Panels
We touched upon a fact earlier that medical clinics' biggest costs are in utilities. A clinic, naturally, uses a lot o power to make their clinics go and perform the work needed to keep the population healthy and happy. However, those costs can certainly add up, and clinics around the country are looking for ways to save on rising utility costs. One major way your office can bring in the costs of energy is to install solar panels to your office. Solar panels feed off of sunlight and transfers that light to the energy that can be used to power your business.
On the whole, solar energy is much cheaper than regular, grid energy, and there are businesses in your market that can install commercial solar panels for a low cost that will benefit your office. There is one requirement to having this benefit, and that's owning the commercial property that you're set up in.
If you're renting out a property, then you will need to get buy-in from the landlord to install solar panels in your business.
The Power of Voice Value
In addition to spending a lot of time in front of a computer screen, your team will also spend a lot of time on the telephone talking to previous, current, and prospective clients.
Using your office's phone system is essential, however, there are ways you can save in this area as well. Many clinics have an answering service that they use to take messages from clients when the office is closed. Instead of using that type of service, however, you may want to use what's called a virtual phone service.
Virtual phone services are a cheaper alternative to traditional phone services as it uses the internet to make phone calls and take messages. Many industries, from Insurance to healthcare firms, have turned to virtual phone services to manage their phone systems, saving money at the same time. You could get a service that will allow users to record messages and provide an extension so that they can reach their doctor with ease, and they're other, more efficient, and cost-effective ways to handle your virtual phone system.
Don't Ignore Secondhand Furniture When Furnishing the Office
Having nice and comfortable furniture in your office will make your clinic more appealing to clients. That doesn't mean that you have to go to a firsthand furniture store to pick out your pieces.
While many clinics look at firsthand stores to furnish their offices, they often ignore secondhand and refurbished furniture that will look just as nice without the sticker-shock price tag. There are many places where one can look for secondhand furniture these days, from stores to internet sites such as Facebook Marketplace or Listserv. You will be amazed at the great secondhand and refurbished furniture that you can buy that will make your office look nice and fresh, and also save you some much-needed cash.
Forget Cable
Clients and patients need to be entertained while they wait for their names to be called, and in the past, many clinics had a cable that kept them entertained while they wait.
With the advent of smartphones, many clients and patients no longer watch the television in the waiting room, preferring to get their entertainment through their phone. With this in mind, you can save money by cutting the cost of a cable subscription to zero. There will still be a place in your waiting room for a television, but instead of channels such as news and entertainment, you can play family-friendly entertainment from videos and the like. Also, there has been an explosion of internet-television services such as Pluto TV that are completely free, in which you can plug into your waiting room's television set to keep everyone from getting bored, without having to pay a dime in cable costs.
Cut Down on Labor Costs
In addition to utilities, another big expense for medical clinics is the staff. Depending on the market you're working in, labor costs can be a drag on your office. Of course, you will need employees in critical areas, but there are certain elements of an office, such as billing, that can be powered by one or no employees.
Now, we're not advocating that you purge your staff of doing mass layoffs, but instead of hiring more people to help out the staff, look for interns who are looking to learn the ropes of the medical field. They will be eager to help out with anything your office needs, from the front desk to basic administrative things like billing. And the best part is that you don't have to pay them if you don't want to, which will cut down on labor costs.
In conclusion, it may seem like it takes a lot of capital to run a medical clinic, and it does. But there are ways in which you can save on costs while continuing to provide the level of service that your clients expect of your business.
For starters, go green to not only lower your carbon footprint but to save money on printing and other needs. Instead of using a mail marketing campaign, do it by email to reach more clients and to get instant responses from former clients. Streamline your security operations to maintain the security of both your physical property and your digital property. Keep your appliances maintained so that you can avoid costly repairs later on.
Instead of buying supplies separately, buy them in bulk from an industrial supplier that will give you a discount and that you can re-use in the offer. Save money on energy costs by going solar, and cut down on labor costs by using interns. By using these steps, you will be able to keep your clinic's cost under budget and running smoothly.